The Sweetest Way to Say Thank You and I Love You!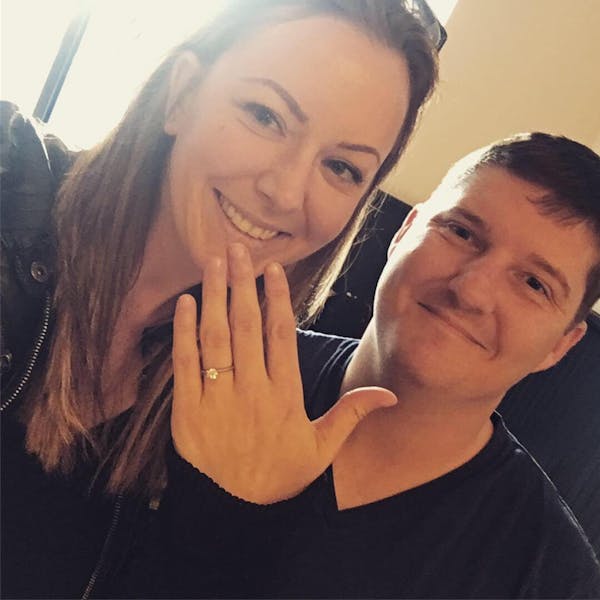 The Sweetest Way to Say Thank you and I Love You!
How do you say thank you? How do you show love?
Love is sweet, sweet is love! What better way to say thank you than with something delectable? That's exactly what Rebecca Purnell thought, and she's been coming to Cafe Du Pain every Friday to do just that. Our top priority is to serve food that not only tastes great but brings people together. We truly believe in the impact of a great croissant (or two) so when we heard Rebecca's story about her fiancé we had to share. Keep reading below to hear this sweet story of showing love and appreciation.
Rebecca and her fiancé moved to Hightstown a few months ago where she came across our little cafe and decided to stop in to look for a treat for her fiancé Tim. With any delicious gift, it was decidedly a hit, and soon afterward Rebecca came in every week to pick out a new treat.

"It's something I started doing for him when we first moved in together a few years ago as a way of saying, 'I love you, thank you for everything you do.'"

For the past few years, finances were tough for the couple, but Tim went above and beyond to support Rebecca through anything.
The "Friday Treat" became a way for Rebecca to express her gratitude to him after a long week.
"Tim LOVES sweets. He's a fanatic for cookies and cake so it quickly became a tradition to leave a weekly note with a baked good every Friday."
Talk about cute! See that photo above? That is surely love! No matter the culture, religion or race, love is shown and expressed through food. Making, cooking, serving and eating something delightful fills everyone in the process with love. In fact, did you know that our brains connect food to love and a sense of well-being? It acts the same whether you're looking at someone you love or a favorite food item. We think that's pretty sweet.
So if you're looking for a way to say thank you to those you care about, we encourage you to do it the best way possible: through their stomaches! Thank you to Rebecca and Tim for sharing this beautiful story with us, and reminding us all the importance of expressing our appreciation for others.
"I love using Cafe du Pain Bakery for Tim's Friday Treat because you have such a variety of sweet treats and utilize such interesting flavor combinations! Not to mention super friendly staff! I'm happy to hear our little tradition has made someone smile, and I hope other people try out 'Friday Treat' with their partners! Its such an easy way to let someone know they are loved!"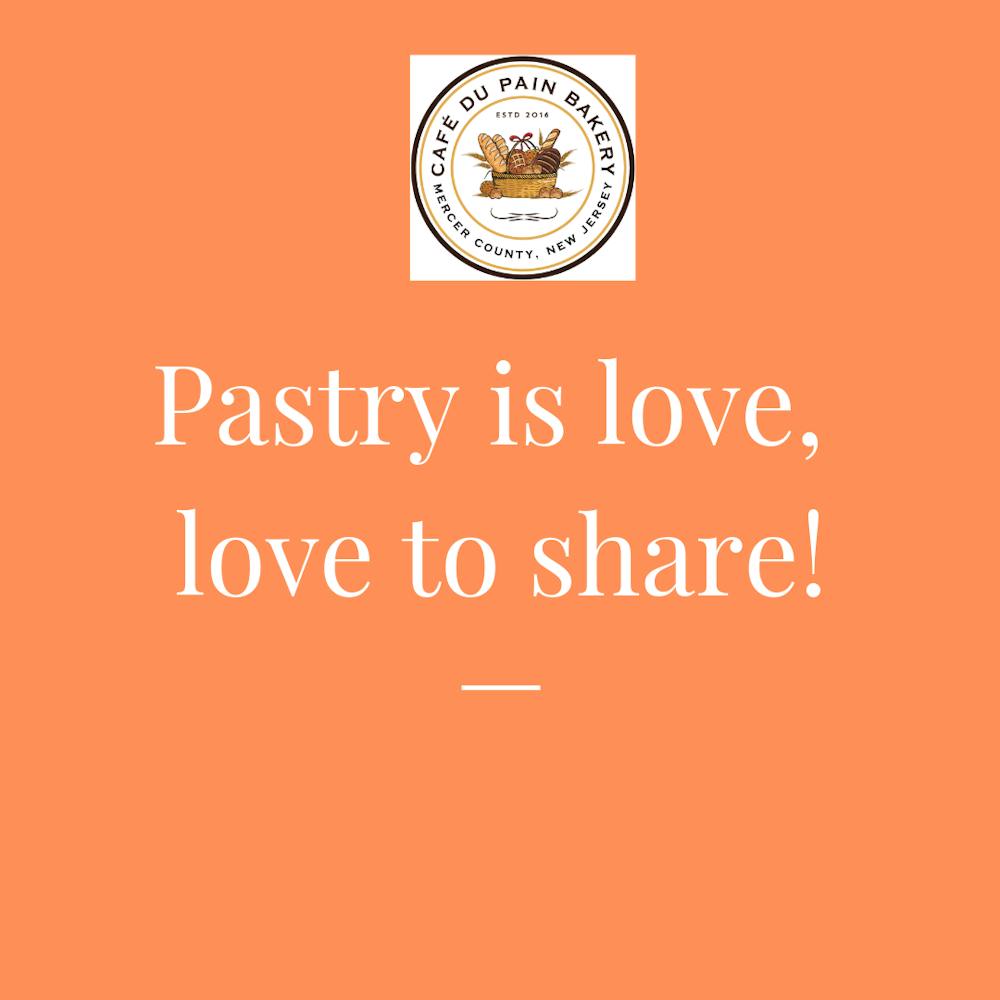 What are your fondest memories with food? Share with us on Facebook Instagram or Twitter! Tell us your pastry love story.